Wrapping a Rivian? Read This First
Why People Wrap Rivians?
Just looking at a Rivian gives you a feeling of what the future will be; these electric vehicles look and feel sleek amongst the clunky cars of the past. So when you have one of these automotive masterpieces, drivers like to have a little extra protection. A great way to achieve this protection, along with almost any aesthetic you want, is through adhesive vinyl wraps.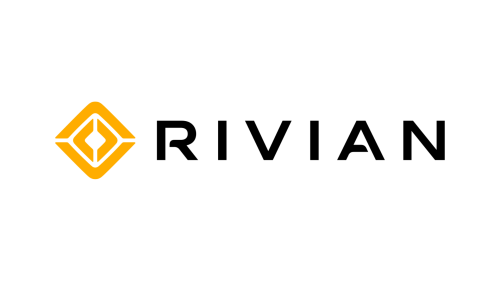 Vinyl wraps are like a new paint job for the aesthetics you can create. But at the same time, a vinyl wrap will protect your vehicle from dings and scratches while you travel the road, as well as protect from sun damage when your car stays still. This keeps your Rivian looking off-the-dealership new while retaining the most value possible in the car. There are plenty of options within the vinyl world to find something you like for your car; read on to discover the world of Rivian wrapping.
Quirks When Wrapping a Rivian
RT1
For a truck that can do it all, the electric RT1 is absolutely incredible! When it comes to wrapping a RT1, experience helps as there are some unique features on this car. The front headlights and front grill area are unlike most other vehicles on the road, something that needs to be accounted for to create a great fit. What's more, the RT1 has some extra compartments, which work great for extra utility on the vehicle, but also need to be accounted for by the wrapper to make sure there is a seamless fit across all these features.
R1S
For an electric SUV that can basically do anything and go anywhere, the R1S is the car for you. When wrapping this vehicle, having experience is once again helpful. The R1S has unique door handles and body paneling that, if not wrapped properly, could serve as points of compromise in the fit of the wrap. Aesthetically, this isn't good, especially when working with a sleek Rivian.
Commercial Van
Rivian has also taken strides into the commercial realm with electric vans. These utility vehicles are truly fantastic. And there is no better way to equip a company vehicle with the proper logos and information than a vinyl wrap. If the wrapper can attend to the unique paneling that is again featured on a Rivian vehicle, these vans can look truly stunning and professional, with your information on the side.
Wrap Material That Works Best on a Rivian
When selecting a wrap, there are a series of finishes and materials to choose from to further customize your aesthetic. 
Gloss
For the shiny, fresh-off-the-dealership look that many people desire in their vehicles, a gloss finish is the way to go. Your Rivian will look brand new every day! Within the gloss subsection, there are a host of colors; basically any color you can imagine. Gloss is your standard finish and for good reason; it looks great. You can't go wrong with a gloss wrap on a Rivian.
Carbon fiber
For a totally different vibe with your car, carbon fiber provides a mean, strong look that will stand out amongst the gloss on the road. The interwoven fibers of this wrap material are totally unique compared to any other finish. The caveat when working with carbon fiber is the limited color palette available. Generally, carbon fiber coloration falls into black and grays only, but these colors still look incredible on a Rivian.
Matte
For a third unique finish for your Rivian exists matte wraps. This style is more similar to the gloss in the color selection, but the gloss shine has been removed with matte. This creates a duller, less reflective finish that creates a totally unique look. With so few other matte wraps on the road, your car stands out amongst the rest. Combined with the already head-turning nature of a Rivian vehicle, and your car will be attracting a ton of attention.
Colors That Look Best on a Rivian
Color ultimately comes down to personal preference, but we find that people love the classic colors for their Rivians. This includes black, grays, whites, reds, blues, and greens. Mixing in different materials and finishes as mentioned above creates a huge list of available aesthetics for you, almost guaranteeing that there is a perfect color for your vehicle and you.
Ordering a Custom Rivian Wrap – What is the Cost?
When getting your Rivian wrapped, depending on how much of your vehicle you want wrapped and what wrap you want to use, costs can vary from a few hundred dollars to a few thousand. These prices, though, when talked about, are a steal. For one, vinyl wraps can last for almost a decade with proper maintenance. This whole time they are protecting the body of your vehicle, which maintains the resale value of your car should you choose to sell years down the line.
This all contrasts with the other popular method to revamp a vehicle's aesthetic, a paint job. A new paint job will cost thousands more than a wrap, take a lot longer to finish at the shop, and won't provide any additional protection to your vehicle, leaving your vehicle vulnerable to sun damage and other drivers. When you boil it down, wrapping your Rivian with Zach Wraps is a must!
631-879-8355
498 Stephenson Rd, Benson, NC 27504