Wrapping a BMW? Read This First
Why Do People Wrap BMWs?
 Every year, more and more drivers are discovering and employing the services of adhesive vinyl wraps to completely transform the aesthetic of their vehicle. BMW owners in particular are wrapping their cars in large numbers. The huge variety of aesthetics available to wrap with and the protective nature of vinyl, along with the affordable price make investing in vinyl a no brainer!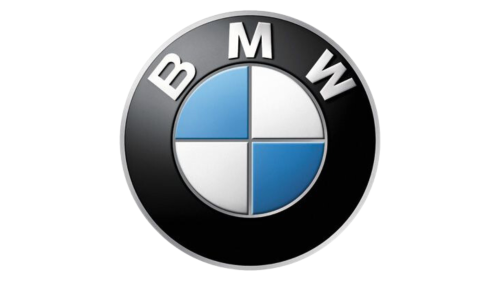 BMWs generally aren't cheap, and watching the value depreciate every day can be hard to watch. Between sun damage, rocks on the road, and other drivers, there are a lot of objects that can cause damage to your car. This makes your vehicle look worse and be worth less. A simple vinyl wrap goes a long way towards maintaining a clean look and the value in your car that you paid for.
Quirks Behind Wrapping BMW
When wrapping a vehicle, each model usually comes with their own quirks and features. BMW is no different; here are some popular BMW models and important features involved in the wrapping process:
3 Series Sedan
The 3 Series Sedan is the classic four-door sedan that "started it all". These cars are everywhere, and therefore a lot of vinyl artists have experience working with them. The quirks on the 3 Series include the complex grill and vents up front, which need to be navigated and sometimes removed to get the best fit from your vinyl.
M2 Coupe
For a sleek, two-door car, the M2 Coupe is hard to beat. The more box-like body of the vehicle gives it more muscle car vibes. This model, similar to the 3 Series Sedan, has complex vents and grill on the front that will need to be wrapped with care. The M2 Coupe is also known for its badass black rims, which you should take into account when selecting a wrap color.
4 Series Convertible
What can compare to a convertible BMW? The 4 Series is the pinnacle of class and style. Wrapping a car like this comes with the usual quirks; the grill on front is extremely unique to work around. This along with the convertible roof and hatch present challenges for the wrapper. With the unique features, the color of wrap should work with them.
X3 Sports Utility Vehicle
The largest of the models discussed so far, the X3 SUV is a great BMW choice as well! This car being larger will require more material to wrap and will, thus, cost slightly more. The X3 also has a series of trims and small features around the body like indicator lights that take more time and patience to get the best vinyl fit.
Wrap Materials and Finishes That Works Best on a BMW
Gloss
For a classic finish that will have your BMW looking brand new, like you just drove straight off the dealership. A gloss finish is available on an extreme variety of colors ensuring that you'll find a color that fits your aesthetic. You can also get a variety of gloss patterns if one color isn't enough to satisfy your tastes.
Carbon Fiber
For a mean, tough-looking aesthetic for your BMW, carbon fiber material may be just the choice for you. The interwoven fibers project strength and character. The colors are limited to blacks and grays, but there are still some fantastic carbon fiber options.
Matte
The opposite of your classic gloss finish, a matte finish will take away any reflection off the surface of your vehicle. Matte finishes cover a variety of colors giving great selection, but also giving you a chance to stand out from the cars around you with a unique finish. 
Colors That Look Best on a BMW
The color and finish of vinyl is definitely up to personal opinions; it's your car to drive around. Typically, though, people love to gravitate towards the more "classy" solid colors including whites, blacks, grays, and blues. These dark colors create a high class, intimidating, clean look to your vehicle that will be sure to turn heads when you drive in.
Ordering a Custom BMW Wrap – What is the Cost?
Cost-wise, vinyl blows the competition out of the water. When wrapping, materials and labor combine in smaller vehicles to produce a price tag starting at about $2,000. This cost is about half of what it'd cost to get that same size vehicle painted at a body shop. Let's lay it out: you can get a greater variety of colors than paint, have your car in the shop for a significantly less amount of time than paint, protect your vehicle, and maintain your car's value all through the use of adhesive vinyl wraps. What are you waiting for? Contact Zach Wraps today and find out what vinyl wrap you need in your life.
631-879-8355
498 Stephenson Rd, Benson, NC 27504