Wrapping a Mercedes Benz? Read This First
Why Do People Wrap Mercedes Benzes?

Few other car brands ooze class quite like a Mercedes Benz! From the beautifully shaped cars to the iconic logo on the front, there is a feeling of higher class associated with MBs. Color and contour are extremely important for the high-class vibe; any bumps and scratches take away from that desired Mercedes Benz aesthetic. This is where vinyl car wraps come in!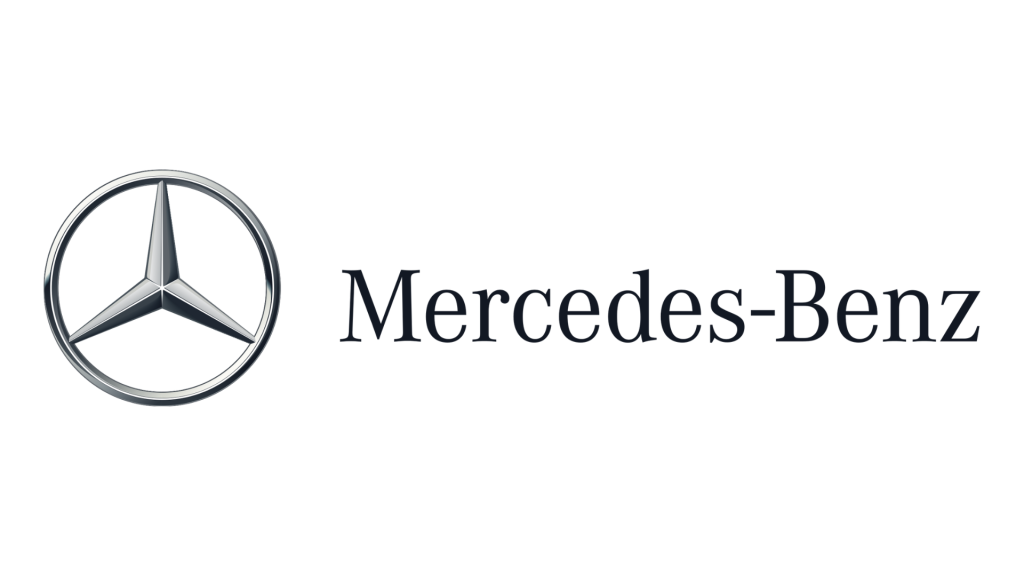 Vinyl wraps are applied to Mercedes Benz not only because of the insane variety of colors, patterns, and aesthetics they offer, but the protective coat that they create over the body of your car. For minor bumps and scratches, the vinyl wrap will absorb damages and protect your vehicle below. Plus, a vinyl wrap can be easily removed and reapplied should the scratches accumulate or you want to change your color.
And all this takes place without diminishing the value of your vehicle. Cars that are wrapped will sell for a higher value than those not. The protective value of the wrap, from not only bumps and scratches, but also sun damage, is hard to understate.
Quirks Behind Wrapping Mercedes Benzes
Each model of Mercedes Benz will have their own quirks and features that come into play when applying vinyl wraps. For best results, seek out an individual who has experience with their hands of MBs.
EQB SUV
The EQB SUV is one of the larger models of Mercedes available on the market. This calls for more material and more labor, usually. The EQB SUV also has a larger area of trim than most other models along the bottoms and front, which will likely have to be removed to produce the best looking results
C-Class Sedan
The C-Class Sedan is an absolute classic in the Mercedes Benz line. Being smaller, this line will usually be slightly cheaper than the previously mentioned SUV. The quirk of wrapping the C-Class is working around the unique vent system on the front, which can make it difficult to get the perfect fit.
C-Class Coupe
The C-Class Coupe is another classic vehicle in the MB line. Another smaller model, the C-Class Coupe will again have smaller material requirements much like the sedan. The coupe, however, is known for its numerous curves, details, and contours along the body of the car, which will have to be done right to further enhance the high-class aesthetic.
SL Roadster
The SL Roadster is a legendary Mercedes Benz car and sits towards the top of their line. This smaller convertible is arguably the most stylist model of MB available and should be treated as such with a vinyl wrap. The quirks here lie in the intricate grill on the front of the vehicle along with the connections to the windshield and near the convertible hatch, a feature much less commonly seen on cars.
Wrap Material that Works Best on an MB
For some different wrap vibes, there exists different materials and finishes one can get for their Mercedes.
Gloss
 The classic car finish, a gloss vinyl wrap will have your car looking shiny and new. If you want your car not to stand out too much, but just always look great and brand new, a gloss wrap in whatever color is a fantastic option for you.
Carbon Fiber
For a totally unique vibe and aesthetic to your car, getting a carbon fiber vinyl wrap will certainly set you apart from most other cars on the road. The intricate pattern of woven fibers not only looks, but feels strong and intimidating on a car. The color palette is limited to blacks and grays, but the look is iconic and a fan favorite.
Matte
For a unique finish that will turn heads, a matte finish is always a classic. There are a wide range of colors to choose from, but matte doesn't have the same shiny finish that a gloss finish boasts. This, in turn, allows you to separate yourself from the cars around you and live your own aesthetic.
Colors That Look Best on Mercedes Benz
Ultimately with your car, whatever color brings you the most joy should be used. Typically amongst the masses, people gravitate towards the darker finishes like the blacks and grays. This contributes to the higher-class feel to a Mercedes Benz, sometimes looking and feeling more like a limousine than a sedan.
 Ordering a Custom Benz Wrap – What is the Cost?
When comparing alternatives, a vinyl wrap is really a no brainer. Not only are wraps significantly cheaper than a new paint job, but wraps also are applied quicker (meaning less car downtime) and protect the body of your vehicle. What's more, paint fails to compete with vinyl in as far as the amount of colors, patterns, and finishes that can be applied. All of this contributes towards maintaining real, appraisable value in your vehicle years down the road. What are you waiting for? Contact Zach Wraps today, make an appointment, and get your car wrapped now!
631-879-8355
498 Stephenson Rd, Benson, NC 27504